The ALL DIGITAL Academy project will be implemented by three project partners: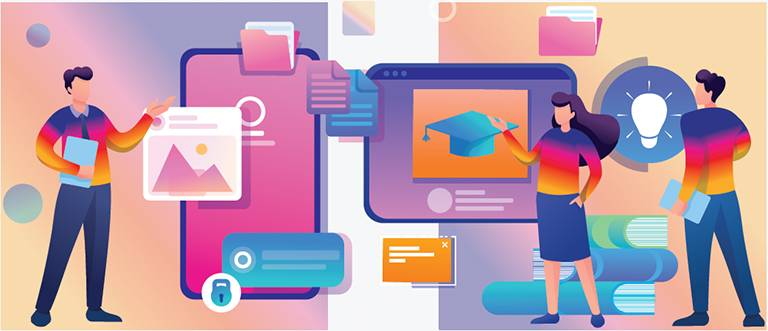 ALL DIGITAL is a leading pan-European association based in Belgium representing over 70 member organisations that work with 20,000+ digital competence centres providing access and training to 2.9 million people in Europe every year. ALL DIGITAL has the specific mission to provide access to any European citizen, regardless of their social and economic status, educational level, geographic location and background, to digital competencies, including emerging technologies and related topics.  
ALL DIGITAL's contribution to the ADA project is focused on the adult educators' and learning centres' perspectives within the digital environment, its leading role in the Communities of Practice and the support for the resources, tools and communication activities. ALL DIGITAL is the  ADA project coordinator. 
HELLENIC OPEN UNIVERSITY (HOU) is the only Greek State University that offers formal and non-formal lifelong education, at both undergraduate and postgraduate levels. Its training methodology combines distance learning with principles of adult education, relies heavily on digital material and virtual meetings and uses online training platforms and tools. HOU offers the MSc course "Pervasive and Mobile Computing" which includes topics such as wireless networks, mobile computing, pervasive applications, the Internet of Things (IoT), and smart environments (homes, cities, vehicles, energy grids, etc.) interacting with IoT.  
HELLENIC OPEN UNIVERSITY's contribution to the ADA project is through its DAISSy Research Group. Activities will be focused on developing the ADA Academy digital environment, creating MOOC content on IoT, organising pilot MOOCs for trainers, and contributing to quality assurance and evaluation. 
THE UNIVERSITY OF NAPLES FEDERICO II (UNINA), which is based in Italy, participates in the project through its NAC (Natural and Artificial Cognition) Lab within the Department of Humanistic Studies. The NAC Lab has extensive experience in the development of technologies for learning based on the application of Artificial Intelligence, machine learning, statistical methods, and new technologies. The NAC Lab is also the main provider of a new Master in Artificial Intelligence for Humanities, specifically tailored for people having a strong humanities background but lacking technical knowledge, which plays an important role in terms of the project's intended impact on inclusion and diversity. 
The Natural and Artificial Cognition Lab's contribution to the ADA project is focused on co-developing the ADA Academy digital environment, creating MOOC content on AI, leading capacity building and training, and piloting training activities and evaluation.